FLORA BY CROSSROADS HOTEL
Check out our latest room offers and promotions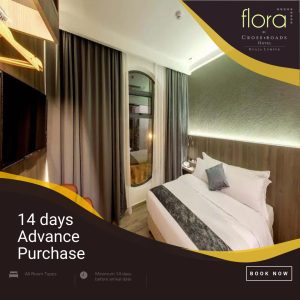 Benefit from up to 15% off when you book your hotel 14 days in advance.
Read More →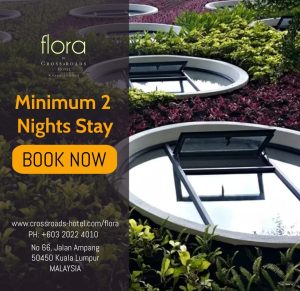 The longer you stay, the more you save. Enjoy lower rates and other Exclusive benefits on your next stay of 2 nights minimum at Flora by Crossroads Hotel.
Read More →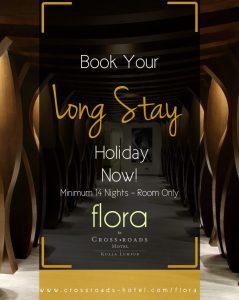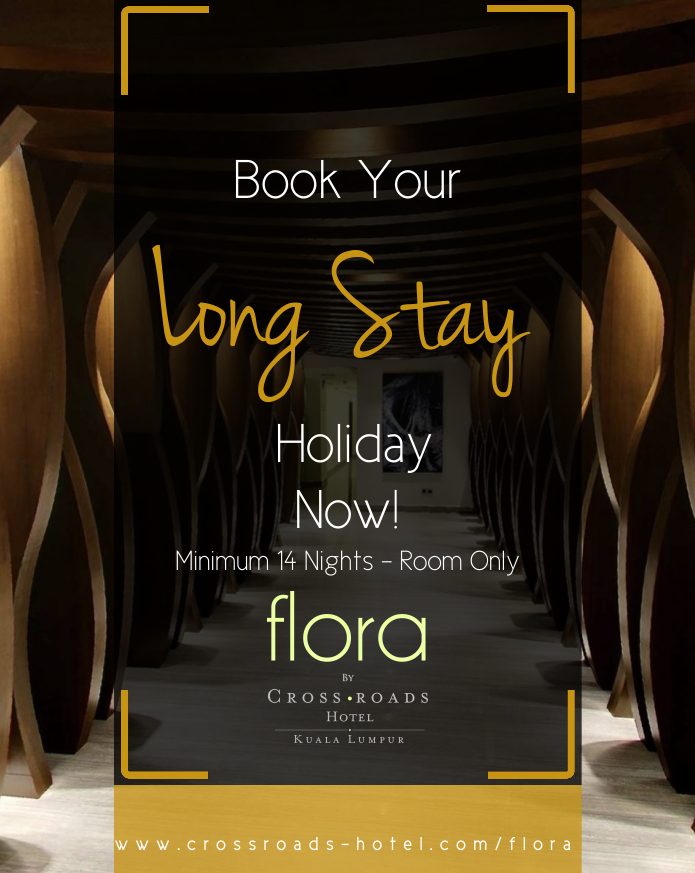 Enjoy a minimum of 20% off our Best Rate and other Exclusive Benefits when you book 14 nights or more.
Read More →
FLORA BY CROSSROADS HOTEL
Check out our latest room offers and promotions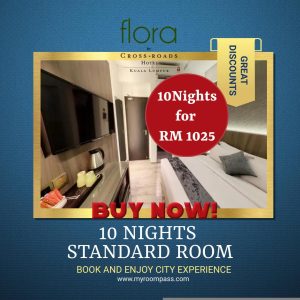 10 Nights Standard Room Buy Now Stay Later @RM1025 on www.myroompass.com
Read More →
Check out our latest room offers and promotions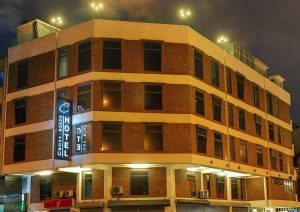 Why stay longer for less when you can have more? Yes, MORE benefits and MORE discounts at Crossroads Hotel Kuala Lumpur! In fact, it's a
Read More →